I've been wanting to do this post for a long time because it's such an important topic that many people know they should be doing but rarely do. For most people these days, a large part of their lives and many of their memories are stored in some kind of digital medium on their computers. This is great and convenient and I'm definitely the same way. There are so many benefits to having things created digitally and I highly doubt that will ever change in the future, but the biggest issue with that is that fact that technology is not perfect and fails quite often. If you've never had a computer hard drive crash, then consider yourself very lucky, but I encourage you to not keep pushing that luck. Your computer will fail at some point in its life and there's no better way to make that an easier experience than by backing it up, especially those precious memories you have stored on it.
Many people hear all of the time that they should back up their images, but they never get around to it because they either forget or think that a computer failure couldn't happen to them. Some people never are told to until it's too late. I'm encouraging you to change this ASAP! It's so so important. I learned my lesson the hard way years ago.
When I was 13, my family took a dream vacation to the Caribbean. We went to a couple of beautiful islands and had great experiences. Digital cameras were still a new technology and it was a big deal that we had one. We took hundreds of photos of our trip because it was so gorgeous and we wanted to remember it forever. Once we got home, we loaded them on the computer, erased the memory card and got back to our regular lives. A few months later, we went out of town to San Francisco for a few days…then came home to a dead computer that wouldn't respond and had a fried hard drive. All of the photos of our dream trip and tons of other really important photographs were gone forever. It was heart breaking and we rarely can even discuss that trip because it's so sad now. If only we had known to back up our images.
Nowadays, I back things up like crazy both for myself and my clients. I back up my images usually in at least two, but oftentimes three, places. My main method for backing up priceless memories is through external hard drives. Hard drives used to be really expensive but prices go down every day and even if you have to spend $50-$100, it's not even comparable to how much it would cost emotionally to lose all of your photos.
When it comes to hard drives, there are many different options when it comes to size, brand, where to buy, and price. I'll address these below:
Brand: My two favorite brands are Seagate and Western Digital. I own about 6 hard drives from these companies and have never had a problem with any of them.
Size: The size you'll need to store all of your photos really depends on a lot of factors, including how large each photo is, how many you have, etc. I would say though that for the average person, a 250GB-320GB drive would be a perfect size and would have extra room for future photos or for you to store extra files there. Pictured below is a great example of a 250GB hard drive that you can purchase (here) from Newegg for $45. That's a great price in my opinion.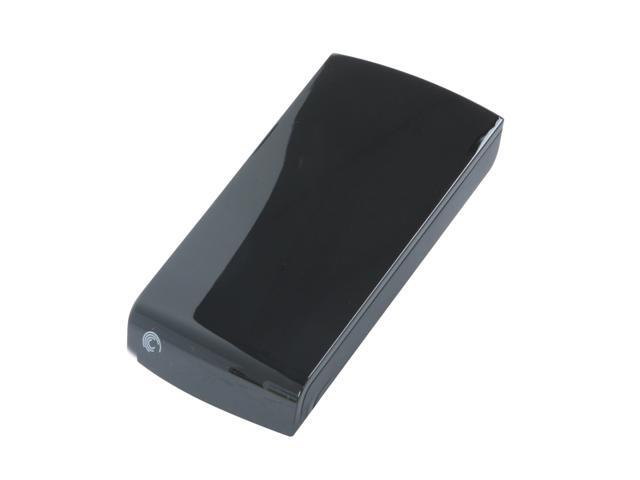 Where to buy: The two places I buy hard drives from are Newegg and Amazon.com. Tons and tons of retailers sell them, but those two are my favorite and usually have the lowest prices I've been able to find for a certain product.
Another great way to back up some of your most important photos is through an online storage company called Dropbox (click the name for a link to sign-up.) I use Dropbox on almost a daily basis to store important documents and to send photos to family and friends. The best part about Dropbox is that it's super easy to use, a 2GB account is free, and if you sign up through this link, you will get an extra 250MB added to your account. Since the basic account is free, I think everyone should be using it to store their most important things. The benefit of storing online as opposed to storing photos on a hard drive is that nothing can happen to the online storage that could happen to the hard drive (hard drive failure, floods, fire, burglary, etc. that could happen to an object inside your home.) This is why I use both methods to back things up because I want to be protected no matter what. In addition to the 2GB free account, Dropbox also offers paid accounts with much more space.
I know that was a long post and you've probably heard it before, but I just don't want to see another friend go through what I went through when it can be so easily prevented! Please don't put it off. Protecting your digital images and memories is so worth the small time commitment and investment because just imagine how it would feel if you lost it all.